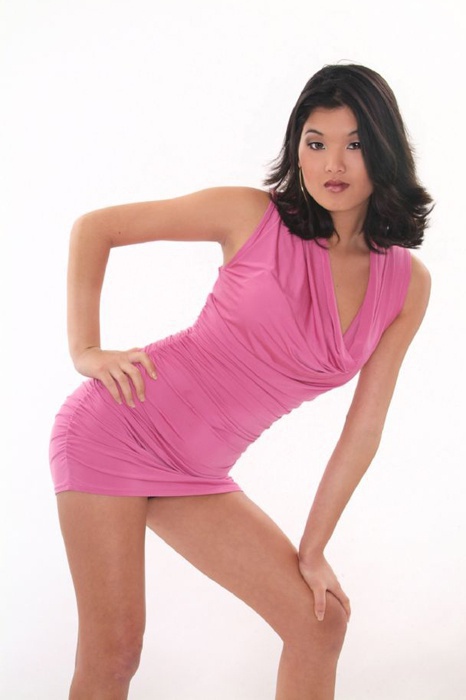 Play Dream Girl Fashion Music

Copyright 2014 DreamGirlPhotos.com
(808) 395-4158
PO Box 26101 Honolulu HI 96825
Mike@DreamGirlPhotos.com

The session fee allows us to take the time necessary to create your personalized, "Dream Girl" session and discover your individual Classy, Sexy, Sultry, "Dream Girl". A $100 deposit is accepted in advance to reserve your appointment time. The balance is due at the time of your session. There is a $50 fee for session cancellation. No charge for sessions rescheduled at least 1 week in advance.

The Dream Girl Photography session includes:

- Two hour photo session, with up to four wardrobe changes.
- Minimum 150 photographs taken.
- Minimum 80 photographs from your session will be provided to view password protected.
- Your favorite 10 images provided in high quality 8x10 versions on DVD with print release.
- Professional digital "Dream Girl" photo retouching - included for your 10 DVD images. (Additional images may be included for a small fee)
- Additional images, larger print sizes, and custom products are available.
- We offer our military clients 20% off of all packages except specials.

When you see your retouched "Dream Girl" photos you will be thrilled with how great you look! We remove lines, blemishes, scars, stretch marks, whiten teeth, and even out your skin tone. Your images will receive the same type of retouching that is used in magazines on their top models.

Professional makeup and hairstyling is available - $65 (optional)

We recommend you take advantage of the talent of one our female make-up artists. You can choose from a natural, romantic, or dramatic look. If you wear make-up and are happy with your look, you may choose to do your own. Makeup applied for photo sessions should always be applied for a more dramatic look, for proper effect.

We are very flexible; we want your "Dream Girl" photo experience to be your fun day that you will always remember.

* Our "Dream Girl" guarantee: We guarantee that you will be delighted with your Dream Girl photos or we will re-do your session for free.


Location

Most of our sessions take place in our private Hawaii Kai photography studio. Our comfortable studio is fully equipped with the same type of studio lighting and setups used by top Fashion Photographers. We have everything needed to give you "Dream Girl" images you will love, and cherish.

However, some women are more comfortable and prefer shooting in their own homes, or hotel rooms. If that's your preference, I can bring the equipment to you. If you choose to shoot in your home, it's a good idea to clean and clear the space where you want to shoot. Look for anything that would distract from your "Dream Girl" image. Remove laundry, pet beds and any other clutter that will detract from the Dream Girl image you wish to portray.


Privacy

Privacy is very important to us. Although we love to show off our work, we will only post or share photos with your written permission, and only the images you agree to have posted. So if you want to keep your session private, no images will ever be made public by me. Some clients are so proud of their images they ask us to post them. Our online proof portfolios are password protected. You can decide who to share your access and password with.


The Dream Girl Photo Session

Dream Girl Photos offers professional high quality Boudoir, Lingerie, Glamour, Fashion, Fantasy and Couples photography. Our services are for women who want to look and feel as sexy and beautiful as your favorite actress, singers, models and celebrities. We photograph women of all ages, shapes and sizes. Being a "Dream Girl" is such a fun, liberating and uplifting experience; we believe every woman should experience being a "Dream Girl".

A Dream Girl photography package is the perfect any time present for you or your significant other! Because Dream Girl photo packages showcase your beauty in a memorable way, this will be, by far, the best present you could ever give. Whether you're looking for a Christmas, Fathers Day, Birthday, or Valentine's Day present; or a gift just to say "I love you", a Dream Girl photography package is a gift that will be cherished forever. It's also a great gift to give to yourself. Don't you deserve it?

Our comfortable studio is fully equipped with the same type of studio lighting and setups used by top Fashion Photographers. Additionally, because of our professional training and years of experience, we know the secrets that make the difference between a good photo and a "Wow" "Dream Girl" photo. We have everything needed to give you the "Dream Girl" images you will love, and cherish.

Our sessions are private and custom designed just for you. Every "Dream Girl" is unique. Our goal is to put you at ease so your "Dream Girl" personality can shine through in your photographs. If you feel great... you'll look great. You'll feel sexy, look fantastic and have FUN! We guarantee you will be happy with your Dream Girl Photos.*

Dream Girl Studio Photo Session - $250

Romantic Couple's Photo Session - $300

Photo Session at your location add - $50 (South and East Oahu) Call to discuss other locations.