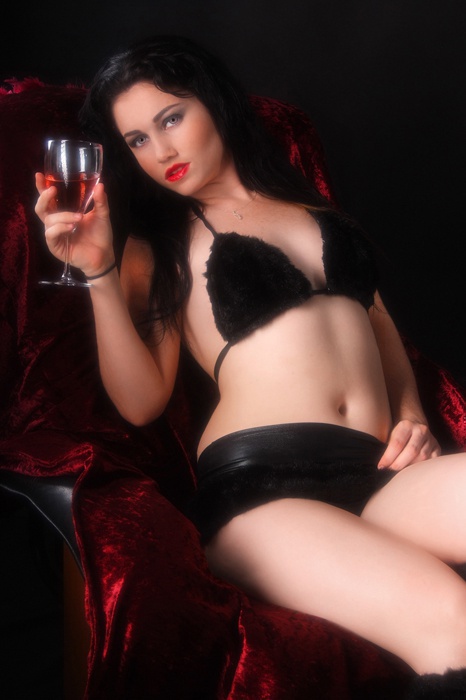 FAQ's

Are there any age limitations?

You must be at least 18 years old and be able to show proof of age. Once you're over 18 years old, "Dream Girls" can be any age, shape or size. Every woman should be a "Dream Girl".

How far in advance should I reserve my session?

I recommend reserving your session 1-2 months in advance. I always try to accommodate clients who need something last minute, but it is not always guaranteed. Booking in advance will guarantee you will have your session and photos when it's most convenient for you.

Can I bring someone with me?

Absolutely... Bringing a female friend is a great idea, as long as they do not interfere. If you are a little anxious at the start, it is nice to have a friend there for support. We want the experience to be fun and having a friend there only adds to that. However, You may not bring family or male friend(s) who are not part of the shoot. They can often times make you feel inhibited, or self conscious; however, a sister or close friend can be a great personal assistant to help with your hair and makeup (if you did your own) and assist with your outfit.

What should I wear?

You know what you like, and you know what looks good and makes you feel sexy. You are responsible for bringing what you want to wear. You should bring a wide variety of wardrobe choices. If you feel good... you will look good. This is a great time to have fun and try something you've always wanted to wear. Discover your "Dream Girl". I suggest you bring more than you think you will need or want. You will find that doing the shoot will give you new ideas. After you reserve your session, we will email you additional information with tips on how to prepare for your session and ideas on what to bring.

What about makeup and hair?

Professional makeup and hairstyling are offered as an option. We recommend you take advantage of the talent of one our female make-up artists. You can choose from a natural, romantic, or dramatic look. If you wear make-up and are happy with your look, you may choose to do your own. For best results; makeup for photo sessions should always be applied heavier to achieve a more dramatic look. If you know someone who can provide you with professional makeup service, you're welcome to bring them.


How far do my photos have to go?

We only shoot what you are comfortable with. You decide; this is your day to be a Dream Girl! We want your images to make you happy. We are all about Classy, Sexy, and Sultry, and we do shoot implied nudity or nudity, but always in a classy and tasteful manner.


I've always wanted to do this, but I am so very nervous...

It's not unusual to feel nervous about doing a Dream Girl Photography shoot. However, after the shoot starts and you begin to get into it, you will begin to have fun, loosen up and really enjoy yourself. Most clients wind up saying at the end of the session how much fun they had and how it became easy and natural. Remember when you were a young girl and you would play or pretend to be a model. Here's your chance to really do it!


Will my pictures be on your website?

You won't see any of your pictures on our website or Facebook or anywhere else unless you give us written permission to use them. We love to show our work because we are proud of it and it helps us sell more sessions. However, we certainly understand and honor the privacy concerns of our clients. Some clients are so proud of their images that they ask if we can use them. We have special model releases which are used for you to provide written permission to use your photos.


What about retouching?

We do professional retouching on your final DVD images. It takes approximately 30 minutes to an hour to retouch one image to create a final product (sometimes longer). The amount of retouching per image is left to our discretion. We enhance color and contrast; remove blemishes, soften skin and wrinkles, to achieve what we feel is a naturally beautiful look for the individual client. It is not our goal to make the client look like plastic or someone else entirely. If a client wishes to request additional retouching beyond what we feel is needed, we will provide additional retouching at an hourly rate.


When do I receive my products?

After your session you will be able to view your unedited images on our password protected online gallery, where you can select the images you want. Usually we have your images uploaded within 24 to 48 hours after your shoot. You will be notified once your images are uploaded; then, take as much time as you like to select your favorite images. After you select and notify us of the images you want, the typical turnaround time for your DVD would be 5 to 10 business days. Delivery times for any additional products (albums, books, calendars etc...) would be discussed at the time of your order.


Can I just get a disc of images?

We take a lot of pictures, and have a lot of fun trying to get that perfect "Dream Girl" look. Many of the photos will just be variations of one look. Our goal is to only provide top quality images that will show you and Dream Girl Photos at our best. These will be images that you will always cherish. In order to give you a disk with all the images, and maintain our quality standards, we would need to edit 100+ images so that they could be print ready for any size. Editing all those images would be quite time consuming and expensive. Our method is to provide you with a password protected on-line gallery, where you can see your shoot and select your favorite images. The images you select will be retouched and provided to you on DVD ready to print, or post as you see fit. We only deliver finished products to our clients which are intended to blow you away. Clients who give us written permission to use some of their images online or for marketing can receive additional images at no cost. I would not recommend any Photographer who simply takes pictures and then hands you a disk.

Okay...How do I book a session?

Contact me by filling out the contact form here. Once I have all your information and the type of package/service you're interested in, I'll send you an agreement form.








Play Dream Girl Boudoir Music

Copyright 2014 DreamGirlPhotos.com
(808) 395-4158
PO Box 26101 Honolulu HI 96825
Mike@DreamGirlPhotos.com